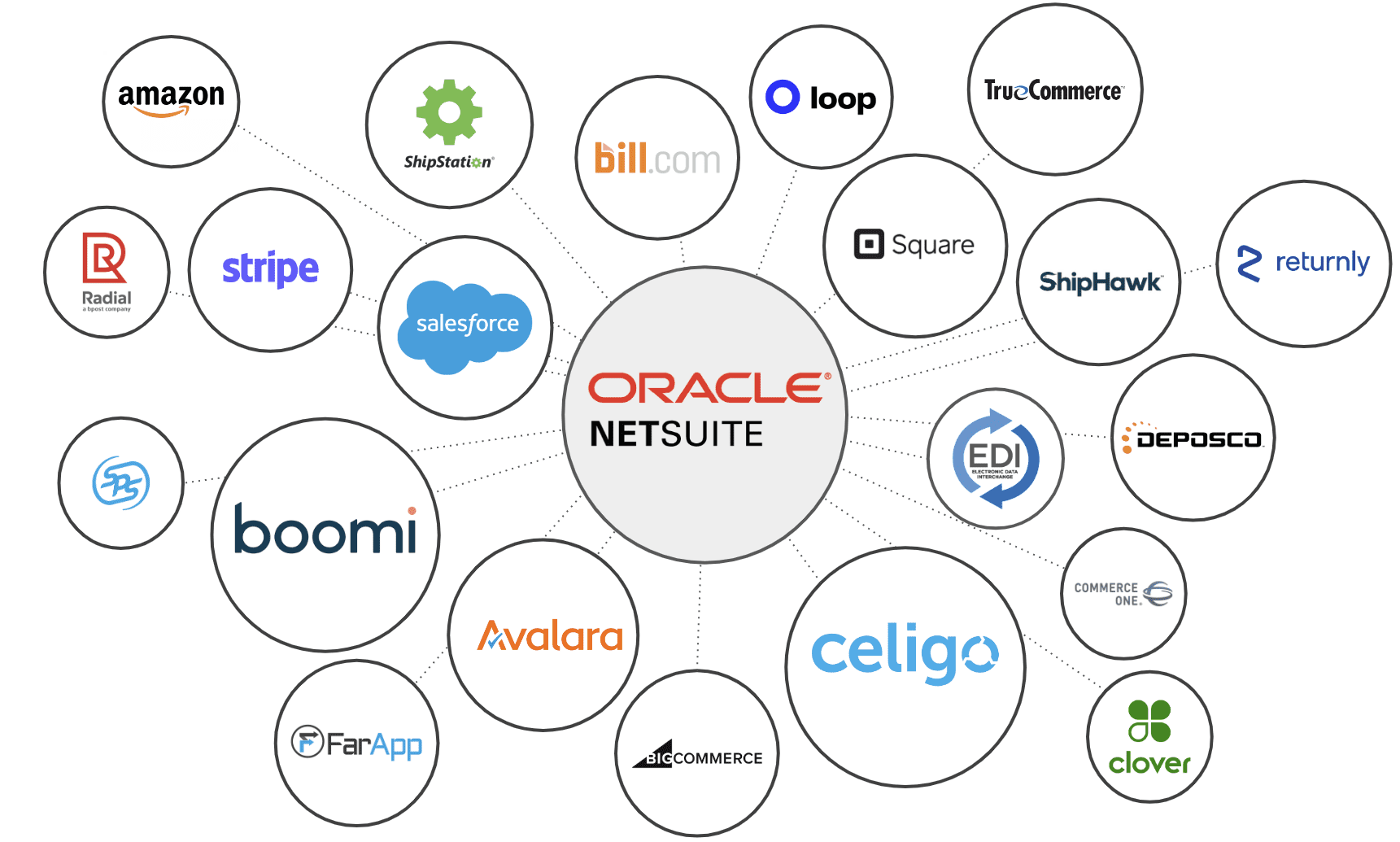 AN EXPERIENCED NETSUITE ALLIANCE PARTNER WITH A PROVEN TRACK RECORD
Headquartered in the heart of the Los Angeles Arts District, our NetSuite consultants combine deep NetSuite expertise with extensive ECommerce, supply chain and integration experience.

Whatever systems you use with NetSuite – we've done it before.
We'll get you to wherever you're going.
Let's talk.
OUR NETSUITE CONSULTING SERVICE LINES (HERE'S WHAT WE DO ...)
WE HAVE A PROVEN TRACK RECORD
HERE'S WHAT OUR CUSTOMERS SAY ABOUT US
Excellent
4.9
★
★
★
★
★
Based on 24 reviews from
Gaurav Patil
★★★★★
Great consulting partners for Boomi and NetSuite. Reliable resources and quality project delivery.
Robert Duran
★★★★★
Our company has used RXD for several of our NetSuite projects. Guy and his team are extremely responsive and will go above and beyond to make sure we get the desired results we need in generating reports or to add better functionality in different processes. We've used them for training and they're very clear and precise with their explanations. I would highly recommend their services. We did search out various consultants and were impressed with their technical background and extremely competitive with pricing. RD
RL Brooks
★★★★★
RXD has been incredibly helpful in our Netsuite adoption, without them there would not be a clear path to implementation, as Netsuite on its own is not at all prepared to onboard complex operations. You need RXD, trust me!
Thi Tran
★★★★★
RXD systems has been the best netsuite team around. They are detailed and well versed in many different builds. I have been using them across clients for 5 plus years and appreciate the work Guy and his team have provided on all fronts.
Raffy Ohannesian
★★★★★
Helpful, detailed, comprehensive approach suited to specific business needs and budget.
Jaime Carlson
★★★★★
RXD came in at the last minute and saved our NS rollout. Guy, Alan, and team are well seasoned, deep problem solvers, and calm going into action. They have rolled out not just Netsuite successfully but many different integrations (celigo, shopify, edi, wholesale platforms) in addition to many different, detailed search features and reporting. They felt like part of the team.
Elizabeth Garrett
★★★★★
RXD is an invaluable partner. They function very much like an extension of our internal team. Every consultant we have worked with at RXD has been intelligent, responsive, and knowledgable. They take the time to get to know their clients and their unique businesses. RXD is always efficient in identifying, designing, and implementing solutions to the various integration and configuration challenges we encounter. We would not have a functioning ERP system without them!
William McGonagle
★★★★★
Outstanding support. RXD saved out NetSuite implementation in 2021 after our go-live date with another firm was delayed 7 months. And RXD has been great supporting our organization after go-live. William McGonagle, CPA, CGMA - CFO at Sea Bags LLC
Caroline Bollman
★★★★★
RXD has been an invaluable resource for our company. Their team is incredibly knowledgable, efficient, and detailed, as well as enjoyable to work with. We see RXD as a long-term partner for our company and could not recommend them more highly!
Corey McCarthy
★★★★★
I cannot possibly recommend the RXD team more highly. My company was in a very tight spot with a development team that had misrepresented their capabilities. Guy and Allan came in and completely saved the day. Nothing about RXD is passed off or handled overseas. They are completely transparent and available 24 hours a day. Every issue is handled with the highest level of care and understanding. Many companies in software development try and make your company fit their mold, but RXD really takes the time to understand the specific nature of your business and tailor their work to suit your workflow. I would trust these guys with any project big or small. 10/ 10 great people!
Yazeed Nabas
★★★★★
I highly recommend RXD, I worked with them on customizing complicated business requirements that are not native to NetSuite, they deliver results in a timely fashion and their team is very knowledgeable in NetSuite.
Jessica Geiser
★★★★☆
I worked with RXD Systems as our company's NetSuite configuration supplier. The team was professional, responsive and would always find solutions to our needs. They have an up-to-date, deep knowledge of NetSuite and plug in applications.
DJELDR
★★★★★
Great service and professionalism! Highly recommend these consultants!
Michael Stone
★★★★★
Guy & RXD were a pleasure to work with. Thanks for the help, team!
Brian Deerwester
★★★★★
RXD, Guy, and the team have been excellent partners to work with both through our NetSuite go-live and for ongoing improvements. We've greatly benefitted from the technical and systems expertise they bring. They have also been a good sounding board to help us work through some of the more conceptual problems and solutions. We would be in a much worse position today had we not partnered with them, and we'll continue to lean on them as we grow over the next few years.
Andrew Calver
★★★★★
I have worked with Guy and the team at RXD several times now and their attention to detail and focus on improvement is excellent!
Martin
★★★★★
RDX delivered exceptional service during the implementation of SFCC, Celigo, and Netsuite. They supported us throughout the entire process, including scoping, managing interactions with third-party developers, and conducting weekly meetings to review the project plan. RDX possesses an in-depth understanding of Netsuite, enabling them to assist with custom modules, integrations, and training. In addition to their extensive knowledge of Netsuite, RDX consistently demonstrated a high level of professionalism and responsiveness. They were readily available to address any concerns or issues that arose during the implementation, ensuring a smooth and efficient process. Their expertise and attention to detail instilled confidence in us, knowing that our project was in capable hands. We highly recommend RDX for their exceptional services and expertise in delivering successful SFCC, Celigo, and Netsuite implementations.
Chris Omer
★★★★☆
Guy and his team came into a very challenging environment - fast growing company, new products and procedures, real-time inventory demands, not to mention the pandemic. They were able to bring sanity to the discussion and provide relevant and timely solutions. The implementation team went the extra mile when it was needed and we were able to keep pace with our growing list of needs. Would recommend their services.
Laura Nawrocki
★★★★★
If you are looking for a true enablement partner, you've found the company. RXD leaders are solution-oriented, and forward-thinking. They can supply an integration with operational handoffs leaving you positioned for success. Highly recommend.
GameGuard Outdoors
★★★★★
RXD Systems is fantastic! Guy and his team are able to understand, and integrate complex system integrations that support all business processes within our ERP platform. RXD is well versed in accounting, order fulfillment, inventory, and item set-up. I highly recommend them. - Suzanne Golden, GameGuard
Don Escobedo
★★★★★
It has been an absolute pleasure working with Guy Langley and the team at RXD. They are incredibly thorough, take the time to get into the weeds with you and follow back up on all work and projects to ensure you are happy with the final product. Highly recommend to any and all looking for a highly skilled NetSuite consultant.
Rolando Saca
★★★★★
Guy helped us tremendously in a serious multi-currency, multi-fiscal/legal requirements for our retail operation. Very professional, eager to teach and improve our internal processes to world-class, industry-leading, in order to maximise our Oracle Retail implementation.
David Stiffman
★★★★★
The RXD team, led by Guy Langley, were a terrific support to my business. They were able to jump in and support a pre-existing NetSuite installation. They enabled me and my team to better understand the capabilities and optimize our use of NetSuite. I have since moved on to a new role and have recommended RXD to other companies.
AP Game
★★★★★
EXCELLENT COMPANY! VERY KNOWLEDGABLE!!!
WE SPECIALIZE IN NETSUITE CONSULTING FOR CONSUMER BUSINESS:
RETAIL, WHOLESALE AND DISTRIBUTION
AND MANUFACTURING
We combine NetSuite expertise with deep industry specialization across three consumer business verticals.  We've worked for some of the biggest and most exciting names in retail, wholesale and distribution and manufacturing. Our consultants have an average of 15 years of industry experience.  We know the pain-points and the challenges mid-market businesses face. We've been there. 
WE'RE NETSUITE IMPLEMENTATION AND TRAINING CERTIFIED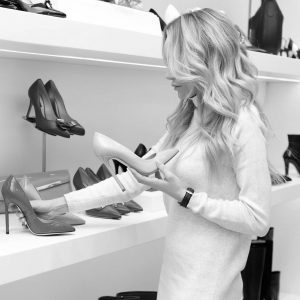 We know retail best practice from planning through to merchandising, warehousing through to distribution, store operations through to loss prevention.  Hardlines to softlines, grocery to fashion and everything in between.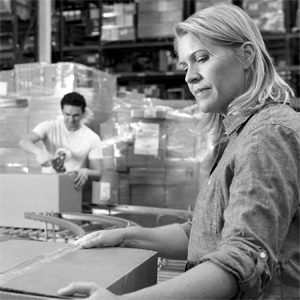 We've worked in 4,000 sq foot warehouses with ShipStation-based processes for 800 orders a day.  And we've worked in 500,000 sq foot facilities with 30 loading doors and state-of-the art conveyer and scan systems.  3PLs, returns, shipping and packing slips – we've seen it all.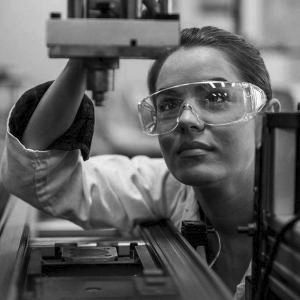 We've working in some of the most demanding and complex manufacturing facilities in the world – from food to high-tech to industrial machinery.  We get the difference between line and custom manufacturing.  And we know how to configure NetSuite for YOUR manufacturing process.
SELECTED CLIENTS WE'VE SERVED
We've been around the block.  Our consultants bring a professional lifetime of industry and consulting experience to your NetSuite implementation.  That's what differentiates us.
NETSUITE CONSULTANTS
WHO'LL GET THE JOB DONE
Implementing a new business management system is a big decision.  Get it right, and you'll have a platform that will scale and grow as far and as fast as you need it to.  Get it wrong, and you may end up in a worse place that you were before.  We're experienced NetSuite consultants.  We've seen it.  It's not pretty.
Choose a partner who knows your industry, knows NetSuite and knows SuiteSuccess.   Choose RXD.
WE ONLY IMPLEMENT NETSUITE, THE #1 CLOUD ERP
With more than 40,000 organizations, NetSuite is 10 times larger than the nearest competitor, meaning 10 times the resources. Comprehensive functionality with industry-specific support for a broad range of industries means NetSuite works the way your business works.
Built from the ground up for the cloud, NetSuite lowers costs and reduces hassle for IT. One data model spanning back office financials to customer records to professional services provides complete visibility and simplified integration.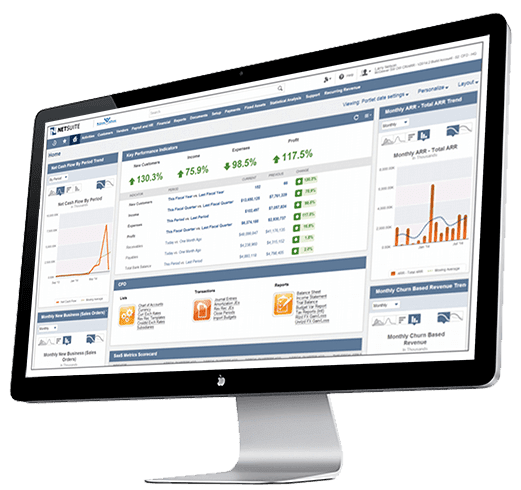 Why Choose RXD to Implement NetSuite?
We understand the industry that you operate in –  terms and language used,  best-practice processes, competitive pressures and who's who.  Our consultants are seasoned industry experts who've done this before.
We can answer that critical question:  "How do other companies do this?"
We are a certified NetSuite Alliance Partner, and all our consultants are trained and NetSuite certified. 
We know how NetSuite works and how it should be implemented.
We are professional business and technical consultants, not just NetSuite installers.  We know how plan and run a project, how to follow a methodology and how to deliver on-time and in-budget. 
We've done it before, many times. We know where the danger areas are and how to navigate through them safely.